Every Accessory that a Cricket Official (Cricket Umpire or Cricket Scorer) needs - and now several items for Coaches. Open Learning manual, Textbooks and Training Videos from UK & Australia, Law Books in English, Urdu, Maharati, Scorer's Pens, Action Counters, ball and run counters, ball gauges, bat gauges, sweater loops, tethered bails, Wisdens. We buy and sell older books but only those relevant to umpires or scorers. Many agents and contacts around the world who would welcome invitations to set up bookstalls at meetings- full address in window above.

to buy local books visit Books about Audley. Betley, Madeley click to view cricket books from India.
To translate this site into French, German, Spanish or Italian, visit www.freetranslations.com

STILL OPEN during COVID-19 - and we are able to take payment via USD bank transfers, as well as GBP transfers, chques and PayPal but NOT credit/debit card (sorry) - just email or phone your orders. Not all items are on eBay.

LATEST NEWS FIRST - Download latest printable CATALOGUE

Spring 2022 News on MCC Law Changes

T

he 3rd edition of 2017 code will come into force on 1st October 2022 - publication date and price not yet known

as at 01jul22, Acumen Books do still have a few copies of both Laws (2nd ed) and Tom Smiths (2019) available for sale BUT would also like to know of any other spare copies as we may be able to help you dispose of them.
ECB ACO are understood to be planning to distibute a copy of the new Blue MCC Law Book to every member.
Several local ACOs are planning to obtain bulk supplies of Tom Smiths for their own members at a heavily discounted price.
Acumen will also be offering bulk stocks at modestly discounted prices to non-ACO members and organisations. It would be helpful if you could email bulk@acumenbooks.co.uk with an estimate of your requirements, without obligation. Everyone on our mailing list will receive details about purchasing individual copies nearer the time.

We regret to report the death of Sheila Hill MBE on 22nd January 2022, aged 93. A stalwart of ACatU&S - fuller details can be found on our bulletin board

18dec21 We regret to report the death of Brian Aldridge (New Zealand) an International Umpire and an active correspondent with ACU

16nov21 Some metal 6 lever counters are now available £90 in delivery worldwide.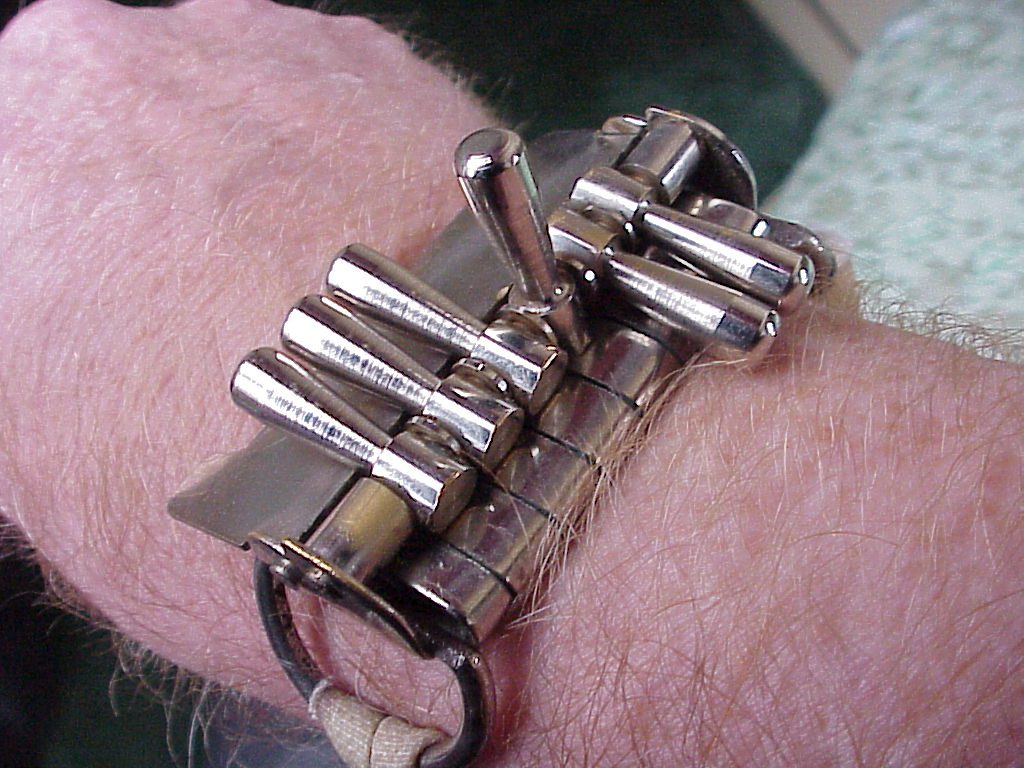 18oct21 We regret to report the death of Fred Goodall (New Zealand) an International Umpire and an active correspondent with ACU. An obituary can be found here.

12oct21 Vinayak Kulkarni of India has produced a number of free-of-charge slim-line booklets explaining the Laws in simple terms..

01oct21 ECB ACO are inviting applications from Scorers to join the National Register.

01sep21 Ladies' ball Gauges now available

03 NOV 2020 We regret to announce the death of Ajith C S Perera, aged 64, on 29th October 2020.
He had umpired for several years in Sri Lanka and spent 1990 summer season in Lancashire Leagues
He qualified as an ACU&S Instructor and would have umpired his first test had he not been
paralysed in 1992 as a result of a tree crushing his car.
He continued to take an interest in cricket but also led a crusade under the banner of Idiriya campaign to improve accessibility for the handicapped in Sri Lanka. There is an obituary in Sri Lanka Daily News 02nov20 and more details may be posted here on our bulletin board later.

August 2020 - Royal Mail large price increases for overseas destinations - also courier prices - please ask for revised quotes.
August 2020

Branded Rubber Bowler markers. We can now print your logo in colour on heavy duty rubber. These will not blow away AND you can use them as drinks mats or other publicity purposes.

We can print approx 100 at £2.00 each plus delivery cost. You can either give them away or sell them to your members.

We can also print smaller quantities - or even just one as a sample - provided you are willing to wait until our next major production run.

Provide a good quality image from your association or sponsor. We can also send you one branded with Acumen Books!
15 JUNE 2020 We regret to announce the death of Peter McColl, aged 93, on 13th June 2020. He had umpired in Minor Counties and North Staffs & South Cheshire League for many years before retiring from the field and then acting as Boundary Assessor. One of the founders of North West Midlands Branch of ACU&S in 1974 and an accreditted Tutor. Tributes can be left at https://kevinlowndsfuneralservices.com/condolences/peter-mccoll/ A memorial mass is being provisionally planned for June 2021.
March 2020 - Royal Mail price increases - also courier prices - please ask for revised quotes.
July 2019 : Special offers for scorer pens
Single copies are £17.95 inc UK p&p
Two copies for £33.90
Bulk copies are most economical in boxes of 12
£190 inc GB courier (excluding remote areas)
Typical overseas - Australia £240 Canada £220
Other quantities and overseas, please enquire - office@acumenbooks.co.uk

We may be able to arrange for local supply to customers in India, NZ or USA
- and we would be interested in hearing from possible agents in other countries.

Acumen Books will always supply at competitive commercial prices.
We also choose the most economical delivery method depending on weight.


We can offer books in bulk on sale or return basis and
will supply known customers before we receive payment.




http://nompere.proboards.com/thread/823/new-mcc-law-books-2017?page=1#ixzz5jBrLgIea
will contain updated information from time to time



2019 Law Books available £3.50 + p&p.



PLEASE SPREAD THE NEWS - and sign up to http://nompere.proboards.com as this is used to spread
occasional urgent short messages.
JANUARY 2019 - LAW CHANGES
Several changes to MCC Laws 2017 (1st Edition) have been notified to come into effect on 1st April 2019 and the 2nd Edition was published in March. More details can be found on http://nompere.proboards.com/posts/recent including a cut and paste summary of the changes to 1st Edition.
Visit the discussion board regularly and subscribe to our quarterly newsletter for latest news.
MARCH 2018 - NEW ITEMS
You can also download a printable copy of our new blue card, including an explanation
Please note that the special offers in our newsletter must be paid by cheque or direct bank transfer. Usually these will be better than here or on our ecommerce website www.acumenbooks.com
I do have difficulty in keep both websites, the discussion board, eBay and the newsletter all in step! Please bear with me.
FIELD RECORD CARDS - BAT GAUGE - TETHERED BAILS - LOG BOOK
Sample reference pages from 2018 Log Book


printable copy of our new blue card

imma
TETHERED BAILS - will slip on (and off) all existing stumps - no need for carpentry!
FIELD RECORD (OVERS) CARDS - we are still selling West Surrey (approx A6) but are introducing a card which will enable recording more times and other information required for 2018. The print is larger - on an (approx) A5 size card designed to be folded in half whilst being used and kept in pocket.
LOG BOOK - updated in March 2018) quick reference material as well as extra timings - special offer BOGOF = two for £10 inc UK p&p provided cheque sent by Royal Mail or Bank Transfer.
BAT GAUGE - need I say more?
MCC LAW BOOKS - always the latest edition.

(apologies for any glitches, our site is still undergoing an overhaul - in light of new postal rates and regs and a new ISP !) - you may need to click on some of the X to display or activate the relevant link (can anyone tell me why it does not display automatically?).
MCC Law Books 2017 RRP £3.50
+ £1.50 UK p&p or £4.00 overseas p&p
Want BULK? Ask for quotation

Test whether every bat meets new standard MCC 2017
using this gauge in its handy pseudo leather pouch.

Hang their hats on your belt! £5.00 inc UK p&p
(thanks to Royal Mail's punitive parcel definition)
can be combined with other items at £1.95 each.

15oct16 Ball Gauges for Ladies – Marcus Couto has manufactured some rings, pairs of which come in a quality leather bag. £15 inc p&p WORLDWIDE
Staffordshire Association of Cricket Officials is the new name for
StaffordshireAssociation of Cricket Umpires and Scorers
see previous material in archive